Imported Cummins Generator
Taizhou Kaihua Diesel Generator Sets Co., Ltd is one of the toppest Imported Cummins in China.During these years of exporting , Taizhou Kaihua Diesel Generator Sets Co., Ltd now has rich experience in the worldwide markets

Cummins series generating sets are persisting on integration and maximum efficiency for its products, as well as generating-sets are the optimum choice for users not only in standby field but also in prime field .Its excellent performance and incomparable reliability are leading to the best power solutions in power generating field.

Advantages

1.Inteynational warranty service.
2.Spare parts are easy to get fiom worldwide market with much cheaper cheaper price.
3.Perfect after-service network.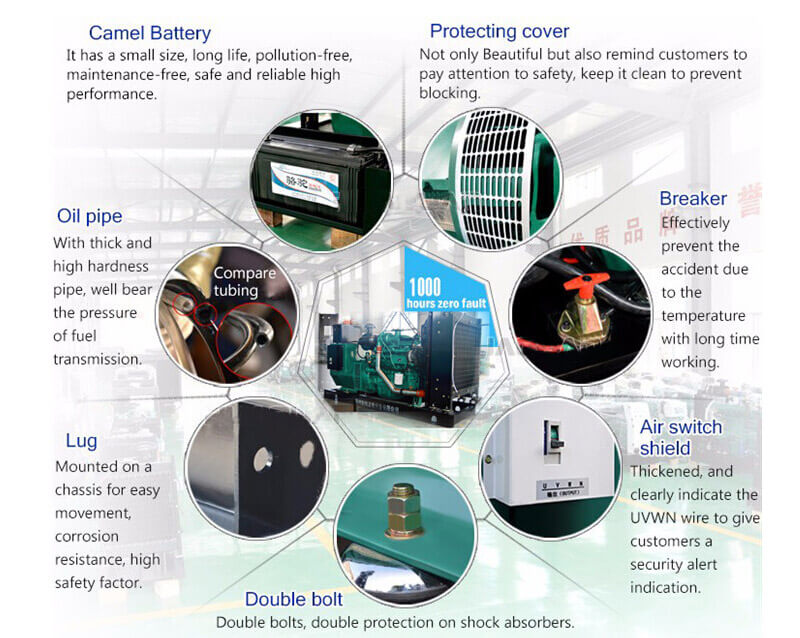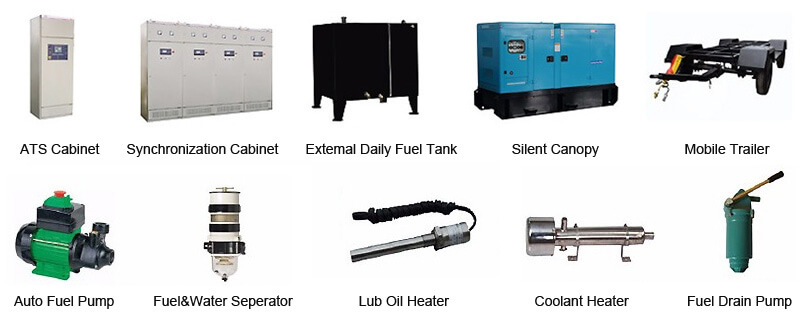 Genset Model

Standby Power

Prime Power

Engine Model

Dimension

Weight (KG)

Detail Data

KVA

KW

KVA

KW

KH-364GF

500.5

400.4

455

364

QSX15-G6

3430x1200x2065

4100

KH-400GF

550

440

500

400

QSX15-G8

3430x1200x2065

4250

KH-500GF

687.5

550

625

500

VTA28-G5

4067x1880x2286

5450

KH-600GF

825

660

750

600

VTA28-G6

4047x1880x2286

5900

KH-640GF

880

704

800

640

QSK23-G3

4593x1562x2086

6200

KH-720GF

990

792

900

720

QST30-G3

4757x1702x2332

6500

KH-800GF

1100

880

1000

800

QST30-G4

4757x1800x2332

6700

KH-1500GF

2062.5

1650

1875

1500

QSK60-G3

6175x2600x2840

15152

KH-1600GF

2200

1760

2000

1600

QSK60-G4

6175x2600x2840

15366

KH-1800GF

2475

1980

2250

1800

QSK60-G13

6175x2600x2840

17217
Genset Model

Standby Power

Prime Power

Engine Model

Dimension

Weight (KG)

KVA

KW

KVA

KW

KH-364GF2

500.5

400.4

455

364

QSX15-G6

3430x1200x2065

4100

KH-400GF2

550

440

500

400

QSX15-G8

3430x1200x2065

4250

KH-500GF2

687.5

550

625

500

VTA28-G5

4067x1880x2286

5450

KH-600GF2

825

660

750

600

VTA28-G6

4047x1880x2286

5900

KH-640GF2

880

704

800

640

QSK23-G3

4593x1562x2086

6200

KH-720GF2

990

792

900

720

QST30-G3

4757x1702x2332

6500

KH-800GF2

1100

880

1000

800

QST30-G4

4757x1800x2332

6700

KH-1500GF2

2062.5

1650

1875

1500

QSK60-G3

6175x2600x2840

15152

KH-1600GF2

2200

1760

2000

1600

QSK60-G4

6175x2600x2840

15366

KH-1800GF2

2475

1980

2250

1800

QSK60-G13

6175x2600x2840

17217